CCPA Spring Institute – REGISTRATION NOW OPEN
Intersectionality & Inclusion
USC University Park Campus
Los Angeles, California
Saturday, March 24, 2018

Registration
Registration has opened. Register today here.
Registration fees for the one-day institute are as follows:
-Graduate students $30
-ACPA & CCPA Members: $60
-Non-members: $100
Meet the keynote speakers
---
Dr. Charles H.F. Davis
Dr. Charles H.F. Davis III is an assistant professor at the Rossier School of Education at the University of Southern California, where he teaches courses and conducts research on relationships of power, domination, and systems of oppression within higher education. Dr. Davis also serves as the Chief Strategy and Research Officer for the USC Race and Equity Center, the nexus of assessment and evaluation, professional learning, and interdisciplinary research dedicated to eradicating the social ill of racism and achieving racial justice.
Dr. Craig Elliott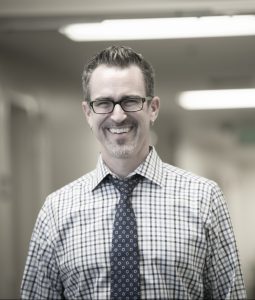 Dr. Craig Elliott is an Assistant Professor and the Assistant Vice President of Enrollment and Student Services at Samuel Merritt University. He was recently elected to serve as the Vice President of ACPA for 2018-2019. He is a Social Justice Training Institute alumnus, serves on the faculty with Student SJTI, and is a Co-Lead facilitator for the LeaderShape Institute. Craig's research interests explore white caucus work, feminism and masculinity, the intersection of Transformative Learning and Social Justice work, inclusion and equity, institutional change, and dismantling white supremacy.
---
Meet the 2018 spring institute speakers here!
---
Review the schedule
Spring Institute Schedule 2018 PDF
---
Travel to USC
Driving: If you are parking on-campus, enter at Gate 5 (the McClintock entrance), located at Jefferson Boulevard and McClintock Avenue. Use 1010 W Jefferson Blvd, Los Angeles, CA 90007 in your navigation app for the quickest route. Parking is $12 per car. Please stop at the gatehouse for the McClintock Avenue entrance to purchase your parking permit and then proceed to the Royal Street Parking Structure.
Ridesharing: If you are arriving by taxi, shuttle, or other ride sharing service, enter at Gate 3 (the McCarthy entrance), located at Figueroa Street and McCarthy Way. Use 635 USC McCarthy Way, Los Angeles, CA 90007 for the quickest route.
Public Transportation: If you are arriving by LA Metro train, take the Expo line to the Expo Park/USC station and proceed to Leavey Library adjacent to McCarthy Quad for check-in.
---
Lodging Information
A block of rooms is being held for CCPA attendees at The Radisson Midtown Hotel at USC. This hotel is walking distance from campus.
Make Your Reservation