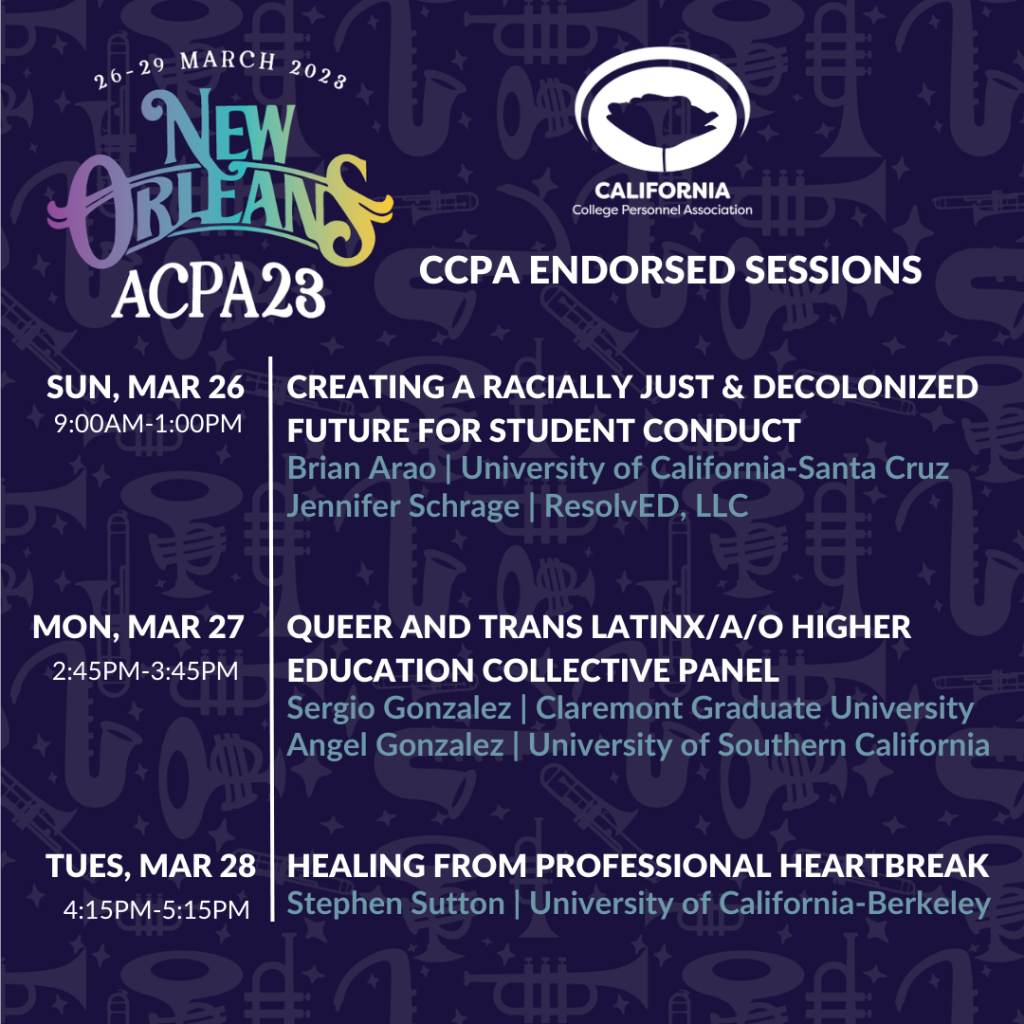 ---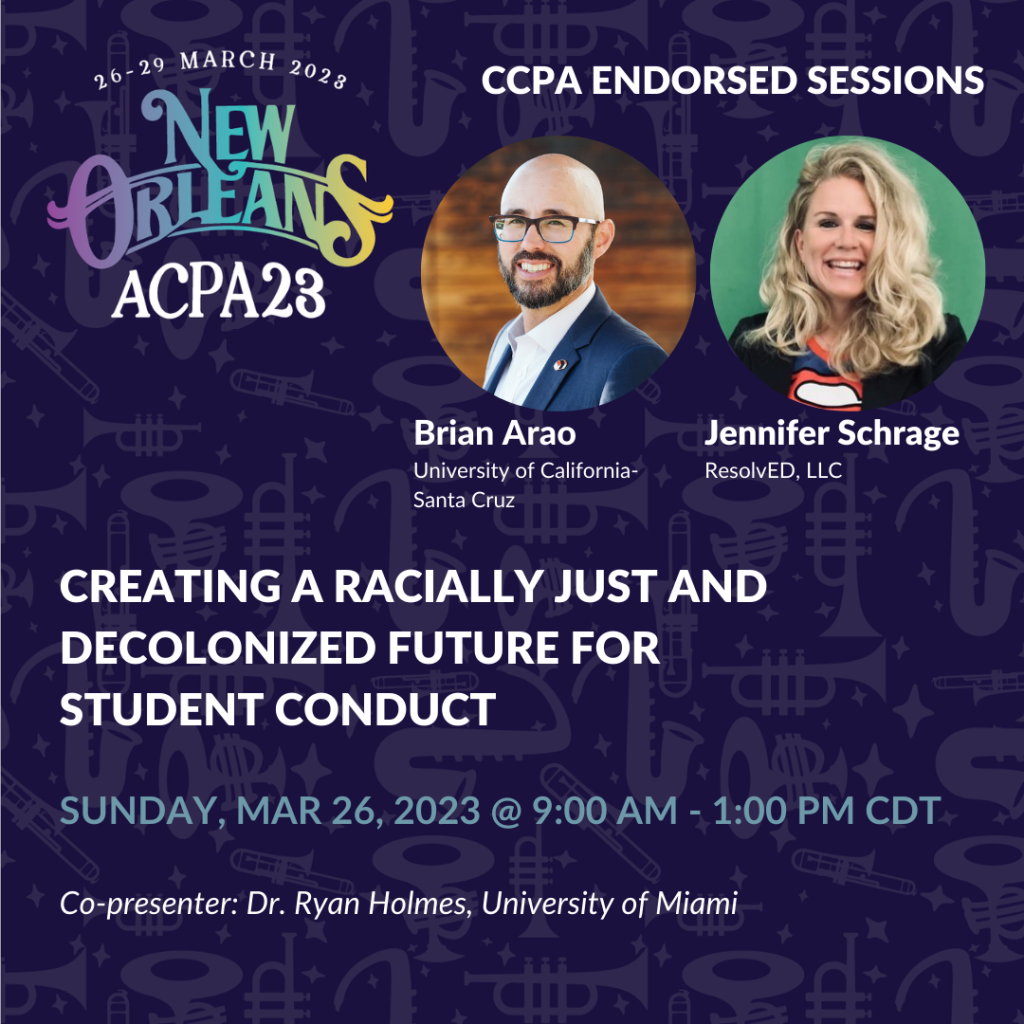 Brian Arao | University of California-Santa Cruz
Dr. Brian Arao (he/him/his) is the Associate Dean of Students & Chief of Staff at UC Santa Cruz, as well as the President & Co-Founder of Brave Space Leadership, a diversity coaching and consulting collaborative. He has worked in and studied student conduct for more than twenty years, with an increasing focus on the intersections between student conduct and diversity, equity, social justice, and belonging. Presently, he is leading a multi-year effort to fundamentally transform UC Santa Cruz's student conduct program using the inclusive conflict excellence model as the principal theoretical framework.
Jennifer Schrage | ResolvED, LLC
Jennifer Meyer Schrage, J.D. (she/her) is the Founder and Thought Partner Lead for RESOLV ED, LLC, a higher ed think tank and platform devoted to elevating innovative voices for campus solutions and social change. Her experience includes executive and senior leadership roles at the University of Michigan, most recently as the interim Associate Vice President and Senior Advisor to the Vice President for Student Life and previously as a director for both the International Center and Office of Student Conflict Resolution. Schrage was awarded the Association for Student Conduct Administration (ASCA) Award for Excellence for Significant Contributions to the Field for her collaborative work with Monita C. Thompson in developing the nationally recognized spectrum model as a framework for advancing social and restorative justice in the field of student conduct and conflict management. Schrage is a co-editor and co-author of Reframing Campus Conflict (Stylus, 2009/2020). Schrage previously taught at the Sandra Day O'Connor College of Law at Arizona State University's Lodestar Dispute Resolution Center and served as director of Student Judicial Services at Eastern Michigan University. Schrage came to higher education from the practice of law.
---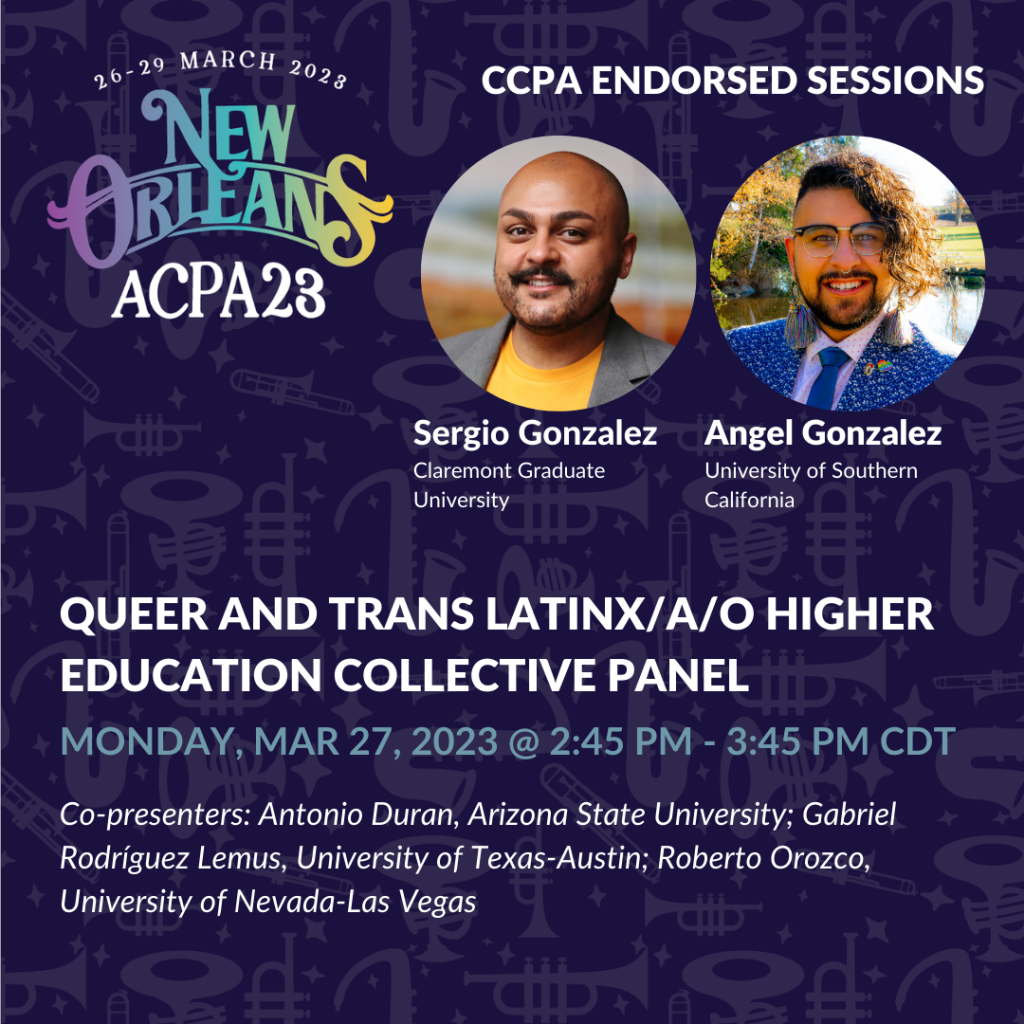 Sergio Gonzalez | Claremont Graduate University
Sergio A. Gonzalez is a Ph.D. candidate in the School of Educational Studies Program at Claremont Graduate University (CGU). His interdisciplinary research is informed by Women of Color Feminisms, specifically Black and Queer feminist ideologies, Chicana/Latina feminisms, and Jotería Studies within higher education scholarship. Additionally, Sergio will transition to his new role as a Tenure Track Assistant Professor in the Department of Educational Foundations and Leadership at Duquesne University this fall.
Angel Gonzalez | University of Southern California
Dr. Ángel de Jesus Gonzalez is a Post-Doctoral Research Associate at the University of Southern California (USC) in the Pullias Center for Higher Education. Dr. Gonzalez's work focuses on examining the conditions, experiences, and outcomes for QT Latinx peoples within the community college via critical frameworks and methodological approaches such as testimonio, queer pláticas, and critical policy analysis. Dr. Gonzalez is an incoming Tenure Track Assistant Professor in the Higher Education Administration and Leadership (HEAL) Program at California State University, Fresno in the Department of Educational Leadership.
Co-presenters: Antonio Duran, Arizona State University; Gabriel Rodríguez Lemus, University of Texas-Austin; Roberto Orozco, University of Nevada-Las Vegas
---
Stephen Sutton | University of California-Berkeley
Stephen C. Sutton, Ed.D., (he/him/his) vice chancellor of the Student Affairs Division, has spent his career advocating for students and operationalizing policies, services, and programs to support student life. Dr. Sutton started his Student Affairs career at Berkeley in 1987, when he served as a residential life coordinator, working directly with students, residential advisors, and hall coordinators. He then worked at universities in Florida and Texas in a variety of capacities including student activities, student union management, and serving as a dean of students. As the vice president for Student Affairs and Enrollment Management at the University of St. Thomas in Houston, he implemented a new and integrated model for both divisions grounded in student development best practices and with the primary objective of growing the current enrollment. This included creating a NAIA athletics program as well as an innovative First Year Experience Program. Dr. Sutton returned to UC Berkeley in 2009 and has served in a few administrative positions before stepping into the vice chancellor role in 2017.
Co-presenter: Laura Bayless, Fitchburg State University
---