Join the 2023 CCPA Leadership Team!
Submit an application to join the CCPA Leadership Team in 2023! We are currently accepting applications for vacant positions. Learn more about the responsibilities of each role by visiting the CCPA Working Rules (rev. 2022). If you have questions regarding CCPA collaborations, positions, or projects, we invite you to reach out via email to [email protected]. Our team consistently draws a very talented group of higher education professionals interested in networking across the state of California and serving a membership of 700+ professionals.
---
2023 CCPA Leadership Team
ChriZtopher Johnson | California State University, Los Angeles | PRESIDENT
Chriztopher Johnson has worked as a professional in the field of higher education since 2008. He started his career with the University-Student Union at California State University, Los Angeles, where he coordinated on and off campus art, music, entertainment, and community service events. In this role, he discovered his passion for working with first-time freshmen to help close their retention gap, and developed the Freshman Activities Board to program community-building events specifically for this population. From there, Chriztopher helped to create a new department, New Student and Family Engagement, where he currently serves as its founding director and is able to focus his efforts on equitable retention programs designed to support first-year students. In addition to overseeing new student orientation, Chriztopher and his team also coordinate the university's family engagement efforts, implementing a year-long workshop series for parents and family support members, as well as social events and volunteer opportunities. He also coordinates a peer mentoring program that provides social and academic support for first-year Black freshmen and transfer students and their allies, and leads a cross-divisional workgroup that focuses on the success of young men of color. Chriztopher completed his undergraduate degree at Duke University and his graduate degree at the University of Southern California. Chriztopher previously served as the Awards Coordinator, Member-at-Large, and Director of Membership for CCPA, and is a recipient of the ACPA Innovative Practice Award.
---
DR. TRACY PASCUA DEA | UNIVERSITY OF CALIFORNIA, BERKELEY | PAST-PRESIDENT
Dr. Tracy Pascua Dea (she/her) is currently the Academic Climate Program Director at University of California, Berkeley. Prior to this role, she was the Chief Diversity Officer and Executive Director in the School of Journalism at UC Berkeley and Assistant Vice Provost for Student Success and Co-Director of the High Potential First Generation to College Program at Saint Mary's College of California. She also teaches part-time at Northeastern University. Her research and teaching focus on diversity, equity, inclusion , belonging and justice; student success with an emphasis on first generation and historically marginalized student populations; strengths-based institutional change, first generation professionals with special interest in the Asian Pacific Islander community, and the power of narratives for social change. She has developed on-ground and on-line, domestic and international graduate and undergraduate programs and collaborated with Fortune 500 and non-profit organizations. Throughout her career, Tracy has been active in service to the community and has held leadership roles in professional organizations. Her family immigrated to the U.S. from the Philippines. She is the first in her family to attend college in the U.S. Tracy earned a Ph.D. in Higher Education Administration and B.A. in Psychology from Saint Louis University, St. Louis, Missouri and an M.A. in Counseling Psychology from Boston College, Chestnut Hill, Massachusetts. She is co-author of NextGenFirstGen.com.
---
Jose L medina III | University of California, Merced | PRESIDENT-ELECT
Jose L Medina III (he/him) is a Central Valley Native born and raised in Merced, a city in the center of California. His commitment to the region and higher education forms his personal mission to promote college access for those who come from the surrounding rural communities. Prior to his current role in the School of Engineering at the University of California, Merced, Jose served as the inaugural Admissions Outreach Specialist in the College of Osteopathic Medicine at California Health Sciences University (2022) as well as various roles within the Division of Student Affairs and Enrollment Management and the Division of Academic Affairs at Fresno State (2018-2022).
Prior to his current role as President-Elect, Jose served as Director of Membership (2022-2023) and Graduate Student Representative (2020-2021). Jose also serves as the Co-Chair of Outreach for the Staff and Faculty of Color Association at UC Merced. Jose is committed to the Central Valley region and is proud that his scholarly and professional work has been invested in promoting college access to students in the region. Jose received a BA in History and an M.S. in Counseling – Student Affairs and College Counseling option (with distinction) from Fresno State. Beginning in Fall 2023 he will begin his Doctorate of Education (Ed.D.) in Higher Education Administration from St. Cloud State University. With deep ties to the Valley and a strong connection to the Merced community, he is committed to continuing to support, mentor, advocate, and research best practices to serve the students of the Valley.
---
vacant| Director of professional development
Coming soon…
---
SAMANTHA BAUTISTA | FRESNO STATE | DIRECTOR OF COMMUNICATIONS
Samantha Bautista (she/her/hers), is a first-generation college graduate student, and an aspiring higher education professional. Samantha received her Bachelor's degree in Sociology and a minor in Criminology in Spring 2021, and anticipates to graduate with her Masters degree in Counseling- Student Affairs and College Counseling in Spring 2023 from California State University, Fresno. She is currently serving as the AANAPISI (Asian American and Native American Pacific Islander- Serving Institution) Work-Based Learning Experiences Project Coordinator for the AANAPISI Initiative at Fresno State, which is a support program for Asian American and Native American Pacific Islander Criminology students. She has dedicated over 5 years of experience of working with students from diverse backgrounds, and seeks to continue to provide support for students throughout their college journey. Samantha is passionate about serving students, seeking professional development opportunities, and making connections across campuses to increase equity-minded practices.
---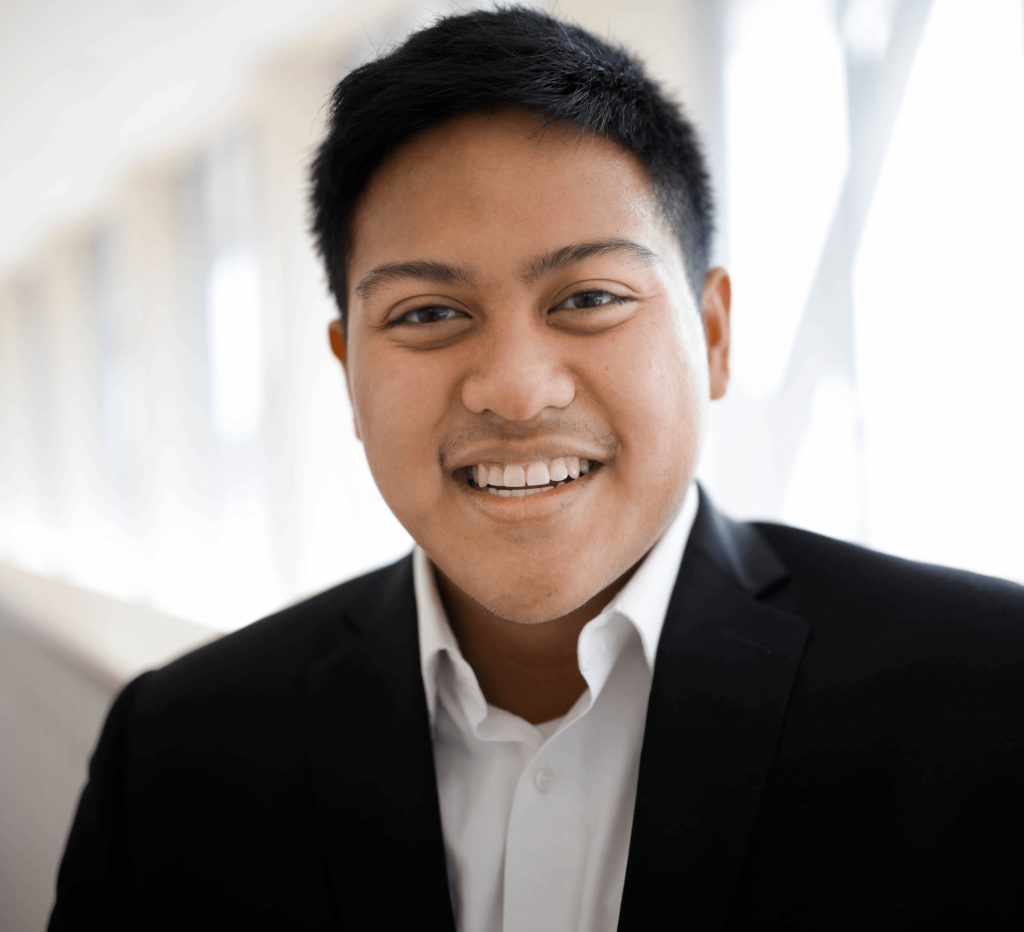 JANREY JAVIER | UNIVERSITY OF CALIFORNIA, BERKELEY | DIRECTOR OF MEMBERSHIP
Janrey Javier (he/him/siya) is a first generation student, cis-het male, Asian American, Filipino American, and child of immigrants. He finished his undergraduate studies at the University of Massachusetts Boston and will be completing his Masters in Organization & Leadership with a focus in Higher Education Leadership at the University of San Francisco in May 2023. Since moving to the Bay Area in June 2022 from Boston, Janrey has worked as the Coordinator for Student Leadership Development at California College of the Arts and will be entering a new role at the University of California, Berkeley as the Student Engagement Manager for the Jacobs Institute for Design and Innovation in April 2023. Janrey had been extensively involved during his undergraduate career, which ultimately became the catalyst for his passion and desire to work in higher education. He has worked closely with UMass Boston's Asian American Studies Program and wrote his senior Honors thesis on the topic of "Asian American Student Leadership Development in Massachusetts Public Higher Education Institutions". His masters thesis will focus on the topic of "Racism and Filipino American Student Leadership" and will be presenting his work during the 2023 Asian Pacific Americans in Higher Education Conference.
---
DR. NICOLE BELISLE | SAN DIEGO STATE UNIVERSITY| DIRECTOR OF EQUITY & SOCIAL JUSTICE
Dr. Belisle has a BA in Sociology with a minor in Education from UC Santa Cruz. After taking some time to work with elementary youth in the Bay Area, she went on to pursue her MA from Teachers College, Columbia University in Sociology and Education with an emphasis in Education Policy. She also graduated with her Ph.D. from the joint program at San Diego State University and Claremont Graduate University in Education with an emphasis in Student Affairs and Higher Education. She has over eight years' experience working in higher education and over fifteen years' experience in education overall. In her current role, she directly supports the implementation of the university strategic plan, and campus wide diversity initiatives. In addition to being the instructor for the Presidential Scholars program, she oversees the following areas: career services, program evaluation, compliance and assessment and digital marketing and creative services. Dr. Belisle's research interests extend to supporting all marginalized students whether through multicultural education and other diversity, equity, and inclusion initiatives and/or through effective collaboration across and within academic and student affairs.
---
ANDREA SADEK | COASTLINE COLLEGE | MEMBER-AT-LARGE
Andrea Sadek (she/her) is a Dreamer, first-generation graduate student, parenting student, and a proud product of the California community college system. She is currently the Basic Needs Project Coordinator at Coastline College. She is also a teacher assistant for the College of Health and Human Development Peer Mentor Program. Prior to these roles, she served formerly incarcerated students at CSUF Project Rebound, first-year students through the Promise Program at Fullerton College, and low-income and first-generation students through CSUF GEAR UP. She is pursuing her Master's in Counseling in Student Development in Higher Education from California State University Long Beach. Andrea earned a B.S. in Human Services from California State University Fullerton. Her research has focused on the impact of sense of belonging and community cultural wealth on historically excluded student populations' academic success. All of her experiences have allowed her to develop a holistic, student centered framework for student success. She believes by taking a race-conscious, equity-focused, and trauma informed approach, we can create empowering environments for students.
---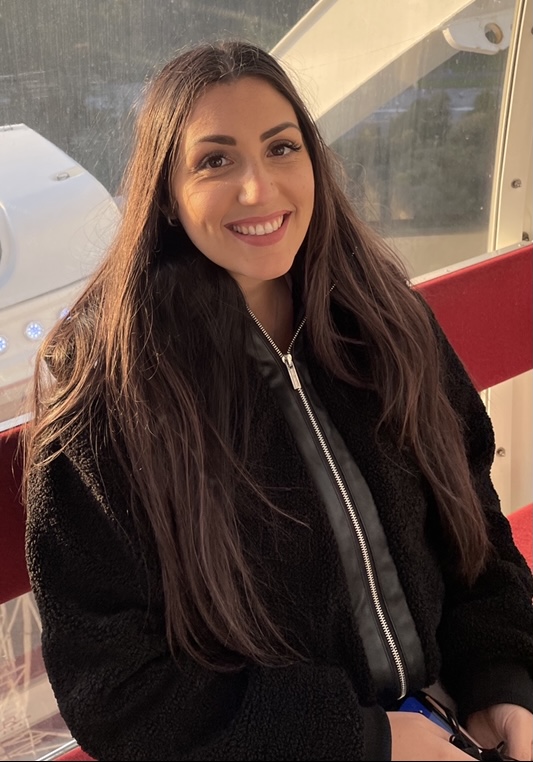 SHARZAD MOZAFFAR |SAINT MARY'S COLLEGE OF CALIFORNIA | MEMBER-AT-LARGE
In my current role as the HP Associate Director, High Potential Program and TRIO Student Support Services at Saint Mary's College, I lead initiatives and programming focused on supporting the long-term academic, personal, and professional success of first-generation and low-income college students. I currently support students, graduate intern(s), and student employees within the program. My extensive experience in student-centered support for historically and currently minoritized and underrepresented students; retention and success peer mentoring program development, Senior Success Coaching, implementation, and evaluation; team leadership and management; and graduate-level research make me an ideal candidate for this role.
---
JULIA STANTON | LOYOLA MARYMOUNT UNIVERSITY | HISTORIAN
Julia Stanton received her master's in Higher Education and Student Affairs from Indiana University and has worked in orientation, first-year experience programs, residential life, student conduct, and student activities. After moving to California, Julia got involved with CCPA in 2013, supporting the annual CCPA Institute planning. In 2017, she won the award for Outstanding Service to the Association, served as CCPA's Director of Professional Development from 2017-2018, and most recently served as President of CCPA from 2019-2021. She has worked for three different universities in California and currently works as the Director of Orientation Programs at Loyola Marymount University.
---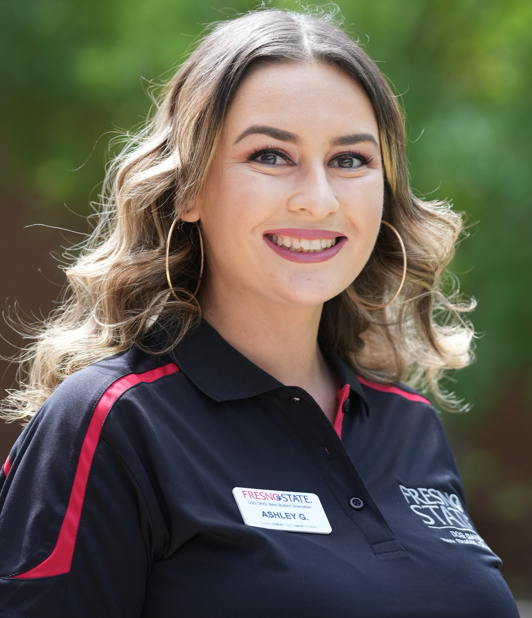 ASHLEY GUTIERREZ | FRESNO STATE | GRADUATE REPRESENTATIVE
Ashley's first exposure to working in higher education was as a Student Assistant for the V.P. of Student Services as well as the Counseling Office at Reedley College. In 2018, she graduated with a bachelor's degree in History from CSU Fresno and was encouraged to consider pursuing for a master's in counseling after working for TRIO's Educational Talent Search Program. Post-graduation, Ashley gained three years of experience working in the K-12 sector. She has been actively engaged in her local community through participating in the Central Valley Leadership Academy and writing grants for Arte Americas. In 2021, she was accepted to the master's program in Student Affairs and College Counseling program at CSU Fresno. At Fresno State, she works as an Academic Coach at Academic Success Coaching and previously completed an internship with the Transfer Success Center and worked as an Orientation Leader for Dog Days Orientation. She will be graduating in May and hopes to continue working with student support programs.
---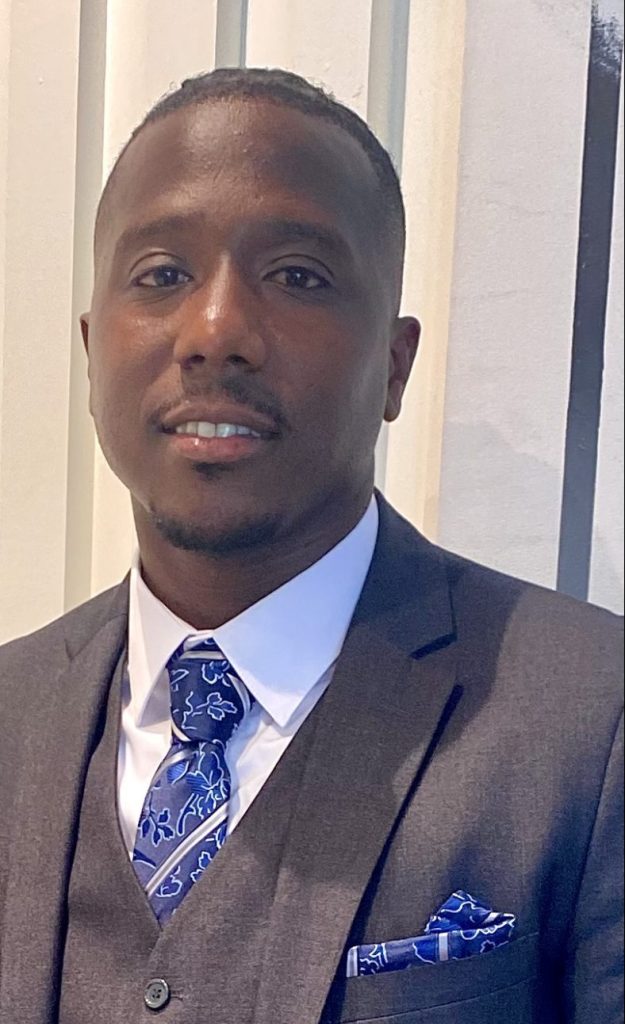 DANNY CRUMBLE | CALIFORNIA STATE UNIVERSITY, LONG BEACH | GRADUATE REPRESENTATIVE
Danny L. Crumble is currently a graduate student at California State University– Long Beach in the Student Development Higher Education-Counseling program. His passion for higher education developed during my tenor at Los Angeles Southwest Community College where he was a student and Career and Guidance Counselor Assistant within the Assessment and Matriculation office. In this role, he assisted students with planning their first 12 units of the semester. Upon transferring to CSULB to pursue his bachelor's degree, he took those skills to the professional realm where he served as a Program Manager and eventually Regional Recruitment Manager for City Year Los Angeles—one of the largest educational non-profit organizations in the United States. During his work with City Year, he managed and recruited AmeriCorps members while coaching recruits in various forms of professional development. He possesses over 7 years of experience in the higher education and non-profit sector. He has a deep passion for education and strives to provide service that results in equitable opportunities for all students.
---