---
CCPA 2021 Award Winners
Outstanding New Professional 
HANNAH ROSE AKSAMIT, Cal POLY – San luis obispo

Hannah Rose Aksamit currently serves as the Coordinator of Student Development at Cal Poly SLO. In her brief time at Cal Poly SLO, Hannah was able to advocate for the student leadership executive team to increase their compensation for working on the board from 20% to 35% off their housing rate. She received the Fraternity and Sorority Life Advisor of the Year for 2020-2021, and also served on ACPA Graduate Student and New Professional Directorate.
–
Outstanding Graduate Student
liliana mora, California State University, LONG BEACH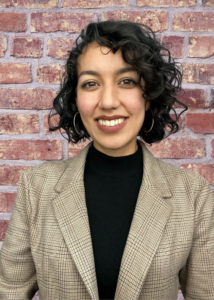 Liliana Mora is the recipient of the Advancement of Women Award from Cal State Long Beach's President's Commission on the Status of Women (PCSW) for my work at the Women's and Gender Equity Center. She led the development of The Womxn's Collective, an initiative meant to connect and empower womxn students of color on campus.
–
Outstanding Dedication to Equity & Social Justice
CESAR FIGUEROA, UC SAN DIEGO 
Cesar Figueroa currently serves as the Assistant Director of Residence Life at UC San Diego. Cesar has provided continual leadership and mentorship for first generation, nontraditional, and underrepresented students from under resourced communities in their navigation of university admissions processes. Working across multiple campuses and community organizations, Cesar has made a career of advocating for students from diverse backgrounds pursuing their higher educational goals.
–
Outstanding Use of Technology
the club cardinal team, Stanford University
Not Photographed (WenXin Dong, Azhia Harris, Michelle Qin, Joy Yuzuriha)
allison zhang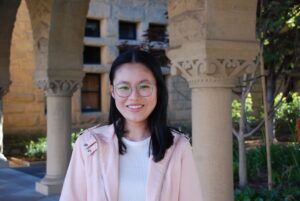 Allison Zhang is currently a student at Stanford University. Allison shares, "We created Club Cardinal during COVID-19 after realizing that existing social media apps couldn't fill the need for natural, spontaneous, interpersonal interaction. We saw an opportunity to create a platform for unscheduled, serendipitous interactions, and we made Club Cardinal's virtual campus with walking avatars and features to facilitate socializing and recreate the university experience for students across the world."
sreya Halder
Sreya Halder is pursuing a bachelor's in Computer Graphics and master's in Artificial Intelligence at Stanford University, and is passionate about the intersection of art, technology, and design.
We are committed to creating a culture of recognition and regular recognition for the accomplishments of staff, scholars, and graduate students across the state of California. Higher education professionals across the state of California are invited to submit professional projects, articles, publications, programs, promotions, and departmental achievements. Submit your good news here to be featured in our newsletter or social media:

---