---
CCPA 2020 Award Winners
Outstanding New Professional 
LilianNE Tang, Cal POLY – San luis obispo

Lilianne Tang currently serves as the Social Justice & Multicultural Program Coordinator at Cal Poly SLO. She is the co-author of the article "Asian Americans, Affirmative Action, and the Political Economy of Racism," which was published in the Harvard Educational Review. She also created a peer mentorship program that creates a pathway for students of color to stay connected to their peers and university community.
–
Outstanding Graduate Student
Man Sze (Nancy) Cheng, California State Univerity, FRESNO 
Nancy Cheng is the current Research and Internship Assistant Coordinator at Fresno State's College of Science and Mathematics, and serves as a liaison between the students, student affairs professionals, and the local community. Nancy hosted the first SACC COMPS Review, which prepares second-year students for their exit examination, and is planning the Virtual Graduation Ceremony for her program, taking place in the spring semester. Beyond the campus, Nancy engages in outreach with local industries to create partnerships and affiliations with Fresno State. On campus, Nancy is the president for SACC Graduate Student Association and is a member of the Dean's Student Advisory Circle (DSAC). 
–
Outstanding Dedication to Equity & Social Justice
Yolanda cataño, Imperial Valley College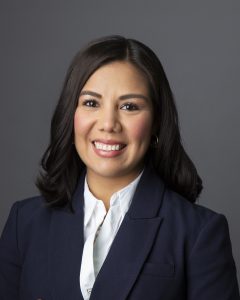 Yolanda Cataño currently serves at the Interim Associate Dean of Institutional Effectiveness, Equity, and Student Success at Imperial Valley College, and also serves as a board member for the ACPA Latinx Network (LN) as the Educational Programs Co-Chair. Yolanda recently co-authored an article in the Journal of Applied Research in the Community College, titled Queering Community College HSIs: An Environmental Scan of Current Programs and Services for Latinx Students. She is a third-year doctoral candidate in San Diego State University's Ed.D. in the Community College Leadership Program. 
–
Outstanding Use of Technology
Dr. Niyi Coker, Jr., San Diego State University 
Niyi Coker, Jr. currently serves as the Director for the School of Theatre, Television, and Film at San Diego State University. He is the Founding Artistic Director of the Africa World Documentary Film Festival (AWDFF), presently in its fifteenth season. The festival can be seen in the United States, Jamaica, Trinidad, Barbados, South Africa, Ghana, Nigeria, Cameroon, and most recently in Thailand, which has been supported by the Ford Foundation. This in-person festival is now streamed globally on a virtual platform harnessing and utilizing technology in its delivery. His latest documentary film "Ota Benga – A Human at the Zoo," which premiered at the Smithsonian Museum, is now streaming on Amazon Prime and will be streaming this month at the Royal Museum for Central Africa in Tervuren, Belgium. He is currently working with screenwriter John McLaughlin (Black Swan) on the film adaptation of French writer Jean Tacchela's work, "L'histoire d'une rencontre" (The Story of an Encounter), along with Jean Richard Bodon.
–
Outstanding Service to the Association 
Dr. Soua Xiong, California State UniverSity, Fresno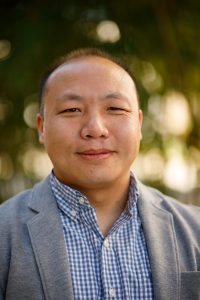 Soua Xiong is an Assistant Professor in the Student Affairs and College Counseling program at California State University, Fresno and previously served as President of CCPA. His research broadly focuses on institutional practices that contribute to positive outcomes for underserved students in higher education.
We are committed to creating a culture of recognition and regular recognition for the accomplishments of staff, scholars, and graduate students across the state of California. Higher education professionals across the state of California are invited to submit professional projects, articles, publications, programs, promotions, and departmental achievements. Submit your good news here to be featured in our newsletter or social media:

---