Meet the 2018 Spring Institute Speakers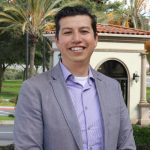 Adan Sanchez's work focuses on student retention and success initiatives at the University of San Diego. He has experience in academic and student services and carries a wide range of experience facilitating student and professional development while creating empowering learning environments.
---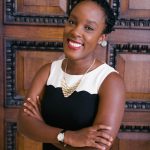 Amma Marfo is an education professional that equips her audiences to understand creativity, their temperament, and the intersection of comedy and our daily lives. She is a dynamic and sought-after speaker on topics such as leadership, group dynamics, learning and optimizing the temperament of your organization, and incorporating your values into your work. She speaks on college and university campuses across the country, and is the author of three books on temperament and creativity.
---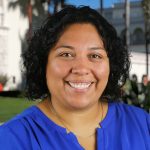 Ariela Canizal is an Academic Coordinator with TRiO Student Support Services at the University of San Diego. As an educator, she strives to enhance students' learning experience and commits herself to the holistic development of students through outreach, programming and retention and transition efforts for undergraduate and underrepresented students.  
---
Dr. Brian V. Xiong is an inspirational scholar and multicultural affair professional who speaks energetically on the importance of multicultural education and diversity in higher education. He is a former Page, Wallin and Cornwell scholar and is the Director of the Center for Diversity, Equity and Inclusion at Bemidji State University and Northwest Technical College.
---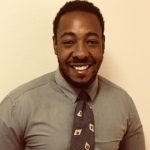 Chrishaad Moye was born and raised in the Bronx, New York to parents Sabrina Moye and Marcus Rollins. After attending community college for two years, Chrishaad achieved his lifelong dream of attending the illustrious Howard University in Washington DC. Chrishaad is currently pursuing a Masters in Educational Counseling at USC.  Chrishaad currently works in the Trio department at Los Angeles Southwest College as a Career Guidance Counselor Assistant, mainly focusing on the implementation of the Umoja program.
---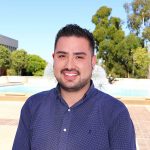 Christian Lozano currently serves as the Assistant Director for the Office of Multicultural Affairs and Student Cultural Resource Centers at California State University, Long Beach. Lozano received his bachelor's degree in Business Management from Calumet College of St. Joseph in Indiana and masters in Higher Education Administration from the University of Dayton in Ohio.  
---
Conor P. McLaughlin (he/him/his or they/them/theirs) is a Lecturer in the Department of Leadership Studies at the University of San Diego. Conor researches dominant group identities, leadership, and working toward justice. Conor also works on making the perfect cup of coffee and being a well-dressed academic.
---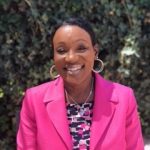 Dr. Gail L. Thompson is a critically acclaimed author, and former Endowed Professor of Education. She has appeared on numerous television and radio programs, and currently serves as Equity & Professional Development Expert at Illuminate Education. Her latest book, Dear Beautiful! A Self-Empowerment Book for Black Women, was published in 2018.
---
Jo Campbell has extensive experience in student affairs leadership, inclusive practices, and strategic planning.  She became the Assistant Vice President for Student Affairs and Executive Director of University Housing at Cal Poly in July 2016.  She has a doctorate in higher education administration from Bowling Green State University. 
---
Hyacinthe "Cinthy" J. de Cuba was born and raised on the island of Aruba. When she began her academic journey at a community college, she became increasingly aware of the many challenges that affect the academic and personal development of college students. Cinthy is passionate about working with underserved students and helping them gain advocacy skills. She is currently completing her last semester at CSUN – M.S. in Counseling (emphasis in College Counseling and Student Services).  Her role as a First Year International Coach with the Pathways Program at Pasadena City College has allowed her to work with international students, a student population that she connects with deeply.
---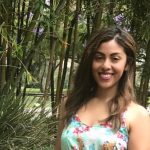 Kimberly Alvarez is a first generation college student and single mother of two, proving resilient against systems of inequity. She attributes her strength and perseverance to family and mentors who continue to support her aspirations. Her hope is to continue advocating for equitable support for undergraduate mothers within higher education.   
---
Nicole Whitner is currently serving as the Assistant Dean of Students for Diversity & Inclusion at California College of the Arts. She is also the current Past-President of CCPA and a doctoral candidate at the University of Southern California. She is a change agent who is passionate about building equity in education and empowering marginalized populations.
---
Rosa Tsay Jacobs is currently in her last semester at CSUN for a M.S. in Counseling – emphasis in College Counseling and Student Services.  Rosa received a B.A. in Psychology from UCSD and M.A. in Curriculum and Teaching from Teachers College, Columbia University.  After years of working with K-8 students in the classroom, Rosa is enjoying a different path that involves partnering with college students in pursuit of their academic and career goals.  Her passion is in working with underserved student populations to guide them in fulfilling their highest potential in and out of the classroom.
---
Tom Wesley is a mid-level professional with experience in a range of institutions including medium and large public universities, but currently works at Occidental College as the Assistant Director of Student Conduct.  Tom has worked in the USA as a student conduct professional since 2010.  Tom has participated in multiple Gehring Academy courses, received his master's in student affairs from Michigan State University, and participated in both ACPA and ASCA through his career.
---
---
Valerie Gomez is currently the Transfer Counselor and Coordinator at the University of California, Irvine where she provides academic support to transfer students. Valerie also co-coordinates the Dream Scholars and Dream Scholars Plus programs for undocumented students. Valerie received her bachelor's degree in Anthropology from the University of California, Los Angeles and her master's degree in Counseling from California State University, Long Beach.
---
Morgan Leahy Baker is the Diversity and Strategic Initiatives coordinator for the USC Viterbi Center for Engineering Diversity. As a current Postsecondary Administration and Student Affairs graduate student, she studies accessibility and inclusion, especially for students with disabilities and historically marginalized students.
---